Don's Nostalgia Page
This web site was last updated: February 5, 2016
(Click on link)
I am an Amateur Radio operator and hold a General Class license. My current call sign is K6IAA, previously WN6DWN, WB6DWN, WB5ZNA and KC6TMQ. I have been a licensed HAM since 1973. I live in Orange County, Southern California.
*
I belong to the Laguna Woods Amateur Radio Club (LWARC) W6LY and I am active on most Amateur frequencies. Club station W6LY has a 2-meter repeater and is on 147.615 MHz negative offset pl 136.5 Hz. This is an open repeater and all licensed Hams are welcome to use it. W6LY meets weekly via an on the air net, Thursday evenings at 7:30 PM PST.
Visitors are welcome to check in.
*

I enjoy VHF/UHF FM and HF SSB voice and Morse Code (CW) as well as many Digital Modes,such as PSK, Olivia and Domino transmitting. My current radio trancievers are an ICOM IC-745 H5F and an ICOM IC-718. My Antenna is an Outbacker Perth Plus mounted on a Outpost Tri-Pod base, which transmits on the 2 through 80 meters bands.
Look for me on 20M PSK-31 digital mode at 14.070 Mhz evenings and mornings.
HATE AMERICA? PONDER THESE:
If you don't like our way of life or our constitutional rights, you are FREE to LEAVE!

If you MUST burn our flag, please wrap yourself in it first!
If You Are Not Willing To Stand Behind Our Troops, Please Feel Free To Stand In Front Of Them!
---
Click Link
---
This page is dedicated to memories of the past as well as some of my favorite things in present times. My fondest era is the 50's and 60's, since those were my teen and young adult years.
Please send me comments and pictures of your favorite nostalgic images, and with your permission, I may post them for others to enjoy. My email address is: donmail3@cox.net. eMail Link
Nostalgia to me is: Classic Automobiles, Custom Rods, Steam Locomotive Trains, Old Science Fiction, Vintage Music, WWII Airplanes, Vargus Pin-Ups, Vinyl Albums, Antiques, Crystal Radios, Collectable's from days gone by. WWII and up to the 70's are the times I like to learn about the most.
This WEB site is "Rated PG" and is purely for my own non-commercial enjoyment. I welcome any Nostalgia comments, photographs, or other Nostalgia Links from anyone who wishes to send them.
---
ME AND MY DOG
Her name is JinSoon.
(click link)
---
Douglas Aircraft Vintage Photos
---
PhotosRareCelebPhotos/RareCelebPhotos
---
Best Sci-Fi Movie Ever - War of the Worlds
The War of the Worlds (also sometimes known as H. G. Wells' The War of the Worlds) is a 1953 science fiction film starring Gene Barry and Ann Robinson. It was the first on screen depiction of the H. G. Wells classic novel of the same name. Produced by George Pál and directed by Byron Haskin from a script by Barré Lyndon, it was the first of several adaptations of Wells' work to be filmed by Pál, and is considered to be one of the great science fiction films of the 1950s. It won an Oscar for its special effects.
---

Classic and Custom Automobiles
53 NASH
Very Cool Chevy PU
(click link)
---

Majestic, Powerful and so Historic
Click on Images to see more Trains

Hot wheel Die Cast Models
Redline Hot wheels are premium collectors items.
Hot Wheels is a brand of die cast toy car, introduced by American toy maker Mattel in 1968. It was the primary competitor of Johnny Lightning and Matchbox until 1996, when Mattel acquired rights to the Matchbox brand from Tyco. Originally the cars and trucks were manufactured to approximately 1:64 scale and designed to be used on associated Hot Wheels track sets, but by 1970 a series of 1:43 scale 'Gran Toros' were introduced and more recently a range of highly detailed adult collector vehicles, including replicas of Formula One and NASCAR cars, have found success. However the brand remains most famous for the small scale free-rolling models of custom hot rods and muscle cars it has produced since the range first appeared. Today, there are roughly 10,000 different models of Hot Wheel Cars.
The Hot Wheels product line has also included various tracks, accessories, and other kinds of vehicles such as 'Sizzlers' rechargeable electric cars, 'Hot Line' trains, 'R-R-Rumblers' motorcycles and 'Hot Birds' airplanes.
The original, and now famous, Hot Wheels logo was designed by California artist Rick Irons, who at that time worked for Mattel.
---
Favorite Celebes

Gone for now, but will live on in music and film forever.
---
Click Link
---
EARLY DAYS
LATER DAYS
The King's Autograph The King's Grave Site
(Click Link)
---
Click Link
---
---
STILL WITH US AND SOUNDING GOOD!
IN THE 70's
Linda in the 70's Linda in 2004
Linda Today
(Click Link)
---
FLEETWOOD MAC
WAY BACK THEN
NOT SO LONG AGO
(click link)
Click Link
The Official Fleetwood Mac Web Site
(click link)
---
STEELY DAN
1977
2008
(click link)
---
DIRE STRAITS
My favorite Dire Straits number is "Money For Nothing" played at concert level!
(click link)
---
NO DOUBT
Their first big hit - "Don't Speak"
(click link)
---
Added February 14, 2009
(click link)
---
The greatest 50's nd 60's Rock and Roll Radio Disc Jockey was Wolfman Jack.
(Click Link)
---
When I was going to Franklin Jr. High School and Polytechnic High School in Long Beach in the 1950's, I was wild about the Rock & Roll music that was being played on the radio and sold on 45 rpm records. I could buy used 45's at a Juke Box Used Record store on Anaheim street in Long Beach. I remember they sold for 25 cents and were usually like new, no scratches or fingerprints, and they were in their original sleeves. The first Rock and Roll song that I ever heard was "Shaboom" by the Crew cuts. Shaboom ( Life Could Be A Dream) - LINK
I liked everything that Elvis Presley sang, like everyone else. Also Gene Vincent "Be Bop A Lula". And many more such as Bill Doggett, Ivory Joe Hunter, Little Richard, Fats Domino, Bo Diddley and a lot more single artists and groups. I used to listen to a disc jockey in Los Angeles named Dick "Huggy Boy" Hugg. Huggie Boy He used to broadcast live over radios station KRKD from a music store called Dolphins Of Hollywood, at the corner of Vernon and Central Ave. He took special requests from the kids hanging out in Dolphins and dedications to their friends.
He was a very enthusiastic DJ and made listening to rock and roll and rhythm and blues a lot of fun and the "In" thing for us teens to listen and dance to. He was a white guy that sounded black. Not that I cared, but I never knew he was white until many years later.
Later on came " American Bandstand " on Television. Now there was a show that brought all the latest hits to the public playing live. Dick Clark hosted the dance show and was ever-young. In the 60's there was another local TV dance show hosted by "The Real Don St eel" called Hollywood A Go Go. Now days all the best oldies are played on KRTH "K-Earth 101" in the Los Angeles area.
Something about "Vinyl" records is special, they have a mellow sound. I still have hundreds of 33 rpm albums. I plan on converting them all to MP3 files using a USB Turntable. It will be a lot od fun to do and then listen to all that great old music.
There was also a record store named Wallach's Music City in North Long Beach at the corner of Lakewood Blvd and Candlewood now in the city of Lakewood. They had listening booths with headphones. Customers could take records into a booth and play them to see if they wanted to buy or not. It became a real popular hangout for kids from all over the area. There was also a Wallach's Music City at the corner of Sunset and Vine in Hollywood and one in Anaheim.
By Blogger Corey, at September 10, 2007 10:45 PM
I grew up in Lakewood, Calif. I graduated from Lakewood High School in 1971. My father bought me my first acoustic guitar, and later, my first electric guitar and amplifier at Al Kalie's Music in Lakewood Center (as it was called in those days) in the mid 1960's. Nearby was Hody's Drive-In, where food was served to you on a tray placed in the car door window of your car. Across the street was Wallach's Music City where you could listen to "records" in a private booth on a turntable before deciding to buy it. Those were the days!!!
---
My Favorite Recent and Past Movies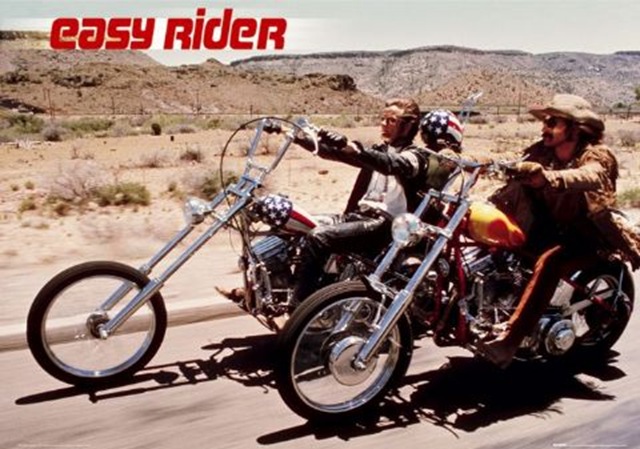 ---
My All Time Favorite Actors & Actresses
Clint Eastwood Elvis Presley & Ann Margaret
Jack Nickolson & Morgan Freeman Kevin Costner
(Laker Fans 2008 )
---
ACTRESSES
Ingred Bergman
Dana Delany & Laura San Giacomo
Kirsten Dunst
Elizabeth Mitchell (from "Lost")
Mary McDonnel & Minnie Driver
Salma Hayek & Renee Zellweger
Evangeline Lilly (from "Lost") & Mimmi Rogers
Jean Arthur & Jeanne Crain
Nocolle Kiddman & Barbara Hershey
Sally Field & Ashley Judd
Kim Novak & Linda Carter & Andie MacDowell
Ann Hathaway & Katherine Heigl
---
ACTORS
Charles Bronson & Clint Eastwood
Patrick Stuart & George Burns
James Arness & Sean Connery
John Cleese
James Coburn & George Clooney
Will Smith
Antonio Banderas & Leonardo Di Caprio
Harrison Ford
Albert Finney & Morgan Freeman
Jack Elam & Paul Hogan
Johnny Depp & Gerard Depardieu
Matt Damon & Mel Gibson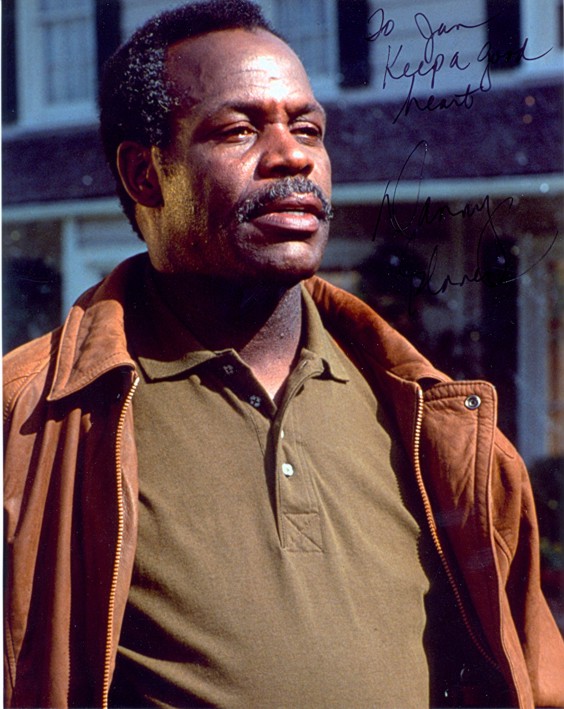 Danny Glover & Gene Hackman
James Earl Jones and Tommy Lee Jones
Eddie Murphy & Paul Newman
Leslie Nielsen & Jack Palance
Steve Segal & Tom sekkic Selleck
Peter Sellers & Billy Bob Thornton
John Travolta & Max Von Sydow
Forest Whitaker & Robin Williams
---
"LOST" My Favorite TV Series
(no longer on TV)
Cast of Lost - Second Season
Lost Season 3 Poster
Lost Season 4 Cast
Partial Cast of Lost - Final Season
The Dominant People of Lost (where's John Locke?)
---
(Click Link)
---
NEVER FORGET
TWIN TOWERS
---
PEARL HARBOR
---
AMERICA, LOVE IT OR LEAVE IT.
---
Do you like Nostalgia, Americana, and old time Places, People and Things? Let me know what you like. I love to share memories, old photos, and stories about things in the past. Want to share? Have questions? Send me an email message.
---
New August 31, 2009
Click Link
---
Beautiful Photos by Bernard Zee
Bernard is a great photographer and all of his photos are tops!
Click Link
__________________________________________________________
MORE OF MY LINKS
Lisa's Nostalgia Cafe Vintage Aircraft
Click Links
---
Click Link
---
Click Link
---
Click Link
---
Click Link
---
Pat Condell - Political Comedic/Satirist
Click Link
---
Click Link
---
Notice: Many images on this WEB Site have been gathered from other WEB Sites throughout the WWW and may or may not be copyright protected. If any person or orginization owns copyrights to any images displayed on this site, and would like them removed, please notify me via e-mail (donmail3@cox.net) and I will remove them, or add a requested link to the owner, if desired.
.